What Are Content Management Systems?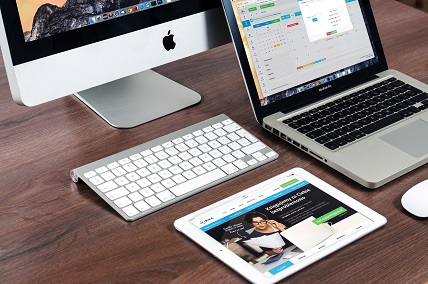 After creating a website, you might ask yourself, "so what now." Well for your website to stay relevant you need to constantly be managing all content within your site. This is time consuming and extremely difficult if you lack coding and design knowledge. That is why you need a CMS.
What is CMS?
A CMS (Content Management Systems) is a computer software that is meant to help you mange all your digital content. Most CMS programs include web-based publishing and format management. They are a digital content management system that allows the user to create and edit all forms of content including images, video, documents, audio, etc. They are primarily used for indexing, search and retrieval, format management, revision control and publishing. CMSs are also SEO-friendly. They can offer certain titles and headlines that can keep your webpage above the competition.
There are a huge number of both free and subscription-based CMS offerings. You can get them for both personal and enterprise use. Enterprises typically use a CMS for organization. A CMS allows you to create a taxonomy for all your digital content. It also offers the ability for a business to assign and keep certain content available to only specific users. There is no perfect CMS and you should choose one depending on your business needs. The basic functionalities every CMS should have is easy editing capabilities and intelligent search capabilities.
Why use a Content Management System?
A CMS should be the tool you use to keep your website's content up to date. Your CMS should accommodate all stakeholders within your business. When choosing a CMS, you should prioritize all your business requirements. The system you choose should ensure happiness with everyone who will be using the system. Depending on your budget, most CMS programs allow you to purchase plug-ins or add-ons that can accommodate any changes you want for your website. Ultimately a CMS should relieve you of the stress of constantly updating your website content.
Popular CMS's
WordPress: WordPress is by far the most popular content management system. This system is widely used by bloggers but can be applied to all types of websites. WordPress offers thousands of different themes and plugins allowing you to extend your sites functionality. WordPress is great for any type of website. The software is free and has a one-click installation process. The dashboard is user friendly and is a simple way for you to manage all your digital content.

Joomla: Joomla is the second most popular CMS. This CMS is often used for inventory control and helping businesses with managing and supply processing. Joomla also allows customizable themes and plugins for your website. It is also the easiest way to create an online store and the best CMS for creating social networks. Joomla is free to download and is the solution for anyone looking for a combination of both WordPress and Drupal.

Drupal: Drupal is the most advanced CMS out of the three listed here. It is still the third most popular system used by businesses. Often associated with high profit companies, it tends to be a hassle for smaller websites. It does have a lot of features but lacks in quality and free themes. A page in Drupal will typically have a faster load time than WordPress and Joomla. Drupal has no cost for download and installation.
What Detroit Website Design Can do for You
When it comes to custom content management development, Ottaway Web Designers are qualified developers in: WordPress, Joomla, Drupal. Our goal is to help optimize all your CMS needs. We optimize for security. Most content management systems are open sourced and vulnerable to outside attacks. We can help ensure all your content is safe.
Our web designers will also help you by optimizing all your content. We want to make your digital content as visible and easy to access as possible. We organize your content within the system, so it is easy for you to find, edit, publish and delete anything of your choosing. Our designers also utilize the CMS benefits of SEO. We look for the best possible taglines and headlines to ensure your website exceeds your expectations.
If you want full control over your website and the ability to manage, edit and publish all content contact us. We have the expertise to optimize your content and website security.
---
[do_widget id=grp_widget-2]