We're smart.
In the use of design as well as the use of your money. We work for the "renewal." If we're not successful, you won't renew. So, in everything we do, we look to make you successful in achieving your goals. If not, we both lose.
Meet The Team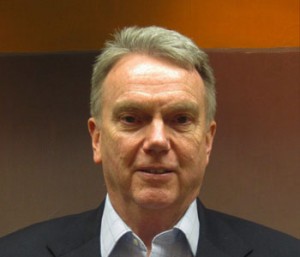 Bob: President
Serial entrepreneur. Founder of Classic Rock Radio Format at WMMQ-FM with Fred Jacobs in 1985. Founder of Ottaway Communications in 1999 and pioneer of Search Engine Marketing in Detroit in 2006.
Brian: Web Developer 
Worked in HTML and programming roles on his path to becoming a web developer. His job is to keep the websites working to make sure clients get their leads.
Brianna: Administrative Assistant
Brianna's career includes work as a content specialist in digital media. Among other tasks, she is responsible for ad buying, monitoring key performance indicators and designing budget templates.
Faith: Account Associate
Worked in newspapers, social media and marketing. Faith's journalism degree prepared her to handle a variety of clients, in cosmetic surgery, tourism, natural medicine and home restoration.
Rebecca: Account Associate
Former newspaper reporter and magazine editor. Rebecca has an eye for detail and a desire to help clients tell their stories. She likes connecting people with information they need.
Brian: Account Associate
Earned a degree in business administration with a focus in marketing. Brian has held several leadership roles and enjoys working on the back end of websites. For him, creativity is key.
---