Why Choose Us?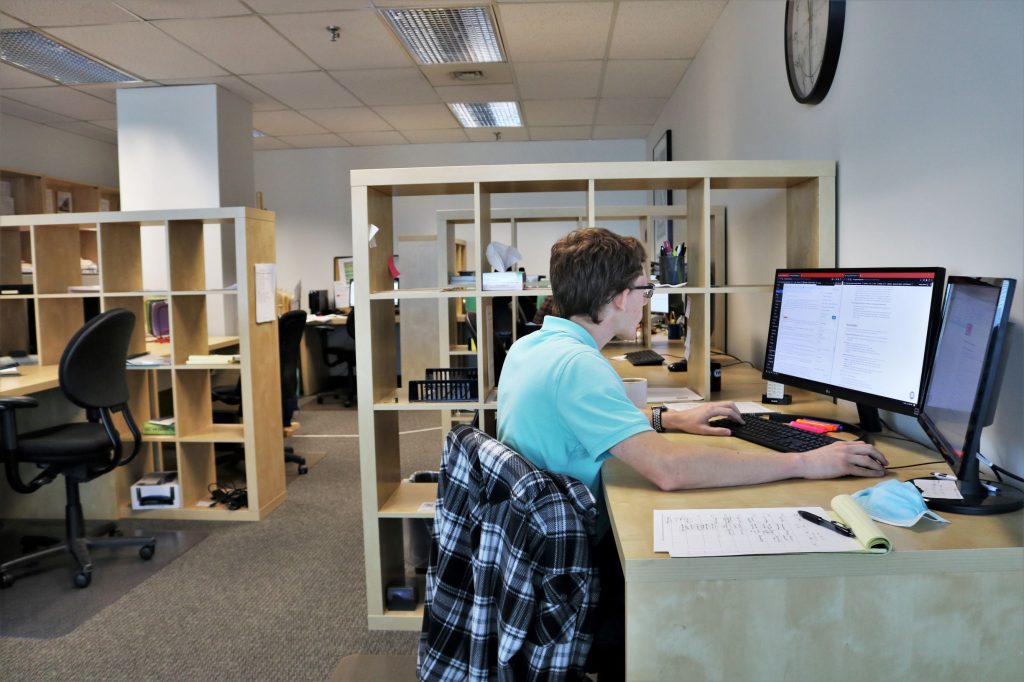 Do you want to drive prospects to your website and create sales leads? In order to be seen on search engines, like Google, your website must create the best user experience possible and get plenty of traffic.
That's where we come in.
Detroit Website Design has been serving the Detroit area with professional, sales-generating websites since 2000. Our local Michigan website design company can help you by:
Analyzing your site's needs
Working efficiently as a team
Providing you with full ownership of your site
Custom Designed Websites
In order to solve a problem, you first need to know what the problem is.  Whether you are looking for a new CMS, want to improve your page rank through SEO, are seeking fresh page content or want to bolster your company's credibility through social media, Detroit Website Design has the ability to assess your unique needs and the expertise to incorporate them into your own personally-tailored website.
Without fast and adept problem solving, your website won't survive amidst today's tough competition. Many companies interested in redesigning their websites say the top reason for a desired redesign is to upgrade for changes to technology that affect the site, such as new Content Management Systems (CMS) or Google Core Web Vitals .
At Detroit Website Design, we respond quickly to your needs, such as requests for changes, fixing bugs and site enhancements.
Our website designers will evaluate your needs to best determine how to create a site that generates the most leads for your business or organization. Some of the services we provide to help meet your business goals include:
Search engine optimization
Thoughtfully researched content for your site
Sales funnel design
Data-driven strategy
Own Your Site
So now you've got a sleek and sophisticated redesigned website geared toward converting more sales leads for your company.  Who owns the site and its content?
Just one of the benefits of working with Detroit Website Design is the ownership of a site. When you hire Detroit Website Design, you retain full ownership of the site and code that we create for you after the work is complete.
Locally Based
Our growing team is based in the Metro Detroit area. Our content writers and web designers work on-site and are responsive to your questions, concerns and requests for your website.
We use the best tools in the market to maximize sales from your website. Some of our programs include:
WordPress
SEMrush
ahrefs
Grammarly
Google API's (Google My Business, Maps, etc.)
Twilio
SendGrid
GetResponse Marketing Automation
Competitive Pricing
At Detroit Website Design, we don't just build websites; we build lead-generating machines. Our primary goal is to help your business profit from a well-performing website that ranks high on Google and provides top-quality user experience.
Our pay-as-you-go website options provide:
Affordable pricing spread out up to 4 months with Automated Clearing House signup
Free consultation
A visually -appealing and easy-to-use site for effective sales
Mobile-friendly websites
Complete ownership of the site when fully paid
We provide a 90-day guarantee on all sites and offer affordable pricing with standard and custom design templates.
Getting Started
When searching for a website design company, consider the team that is working for you. Our portfolio of successful businesses showcases our modern, clean websites designed by our team at Detroit Website Design.
In everything we do, we look to make you successful in achieving your goals. If not, we both lose. Are you ready to have your own lead-generating machine? Contact us today to get started with your customized website.