Website Content Checklist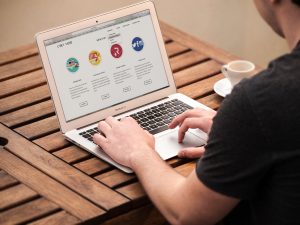 When designing a website, we like to get a feel for what you want, what you like and what you don't like. Here is a short questionnaire and a list of things to consider that would help us along they to designing and developing your website! If you'd like to fill out this form online and submit it to us, just click here.
Client:
Project:
Address:
Phone Number:
Date:
Timeline:
Estimated Budget:
Email Address:
Your Current Web Configuration and Set-Up
Do you have a web server already?
What code can be written on it? PHP, ASP, JSP, PYTHON
What operating system is it running on?
Do you have control over the settings? If not, who does?
Do you have custom code that you wish to retain, or that you would not be willing to translate into a new programming language?
Will you be willing to run your website on a server that uses a different programming language?
Do you have a secure environment that will not permit our developers direct access to your site?
Questions That Will Help Us Recreate a "Requirements Document" for the New Website
Please help us determine your requirements by checking the items below that you would like to consider as being a part of your new site. This is an extensive list that is meant to create dialogue and insure that no items are left undiscovered. Few clients check more than a dozen or so items, but it is important that you consider "everything" before we get started:
Design Questions
Do you have a Brand Manual/Style Guide?
Are there any restrictions regarding use of your logo? If so, what are they?
What do you like the most of your current website? What don't you like?
What do you like most about your competitors websites?
Why are you redesigning/designing a website? (Ex: improve aesthetics, increase brand awareness, etc.)
Please list 3-4 websites that you like (for any reason) and why you like them:
–
–
–
–
Can you provide images for use on the site? Do you have permissions/licenses to use those images?
Do you have any social media accounts? If yes, list them here:
Will you require a quote or contact form on your site? If yes, please describe:
Would you like for your website to include a homepage image slider?
If yes, what kind?
Static panorama image
Static panorama image w/ text
Panorama image slideshow
Panorama image slideshow w/ text
Please provide the following items (if available):
---
Brand Assets
(Brand Manual or Style Guide)
Brand Manual or Style Guide document (if available)
High resolution logo files (outlines, .AI, .EPS, high res .JPEG, any other related design files)
Brand Fonts
Brand Colors (pantone or hex)
Any existing marking material
Examples of letterhead, envelopes, business cards, and any other branded stationary
Photos and graphics
Permissions and Licenses for all images
Original image files (please note pixel dimensions)
Home Page Options
Photo Header
What's New Box/Section
Advertising Banners
News / Specials
Coupons
Search Box
Categories / Tabs
Design Options
Drop Down Find Feature
Tabs At Top or Side
Icon Buttons
Contact Info (phone & email)
Email Capture
"Contact Us" box
Text Copy on Home Page OK?
Tell A Friend
Banner Rotation System
Sitemap
Content Management System
Security Options, if Applicable
Password Protection / Members Only
Hacker Safe/McAfee add-on
Shopping Cart Options, If Applicable
Shipping Info
Email a Friend
Related Product Feature
Product Suggestion
Member/User Management
Rating System
SSL Certificate
Existing Merchant Account?
Web 2.0 Options, If Applicable
RSS
LinkedIn
Blog
Wiki
Twitter
Facebook
Email Newsletter Template Design
Video/Audio Options, if Applicable
Animation
On-line Video / Movie
Flash Animation
Online Photo Gallery
Photo Slide Show
Audio
Pod casting with Integrated Player
Videos
Optional Features
Guestbook
Optimized Content (SEO)
Online Poll / Questionnaire
Financial Calculators Suite
Newsletter Signup or Catalog Signup
Online Newsletter (need database option too)
Events Calendar (Dynamic or Static) (editable by client)
Online Message Boards
Article Management System
Blog (with or without clients)
Pop Up/Under
Directory of (could be anything)
E-Learning (online courses)
File Sharing / Extranet
Forum
Google Site Map Generator
Interactive map with Selected Places
Downloadable Content (Brochure / PDF)
Lesson/Appointment Setup
Maps
List Server (for group email communication)
Location Locater / Zip Code Finder
Mobile Browsing (for cell phones)
Online applications (employment or interest forms)
Live Chat
Real-Time Weather
Stock Images
Client Supplied Photography
Thank you for completing this checklist. Please email to Detroit Website Design, or fax to: (248) 637-5984.
Alternatively, you can use the web form version of this checklist.