Joomla Websites

Building a new website means choosing the right content management system. This is a decision that will greatly affect the performance of your website, and ultimately your business. When doing your research, you'll come across three big hitters: WordPress, Joomla and Drupal. To give you an idea of where these three stand, here is a snapshot of each system's market share:
| | |
| --- | --- |
| CMS | Worldwide Market Share |
| WordPress | 59.7% |
| Joomla | 6.7% |
| Drupal | 4.7% |
WordPress clearly has a large hold on the market and we can tell you this is the easy choice to make, but we're going to focus on the second most popular CMS, Joomla. To help with your decision, we'll dive into what Joomla is, its features, its pros and cons and examples of Joomla websites.
What is Joomla?
Joomla is a free content management system that offers a user-friendly interface for ease of creation and management of powerful websites. Joomla was released in 2005 and since then, it has grown to be the second most popular open-source content management system based on PHP and MySQL. Joomla has an impressive portfolio including Harvard.edu, Michaelphelps.com and Linux.com.
Features of Joomla
From what we've seen as far as market share, it's obvious that WordPress has the upper hand, but there are certain features of Joomla that are worth considering when making a decision on your website's CMS.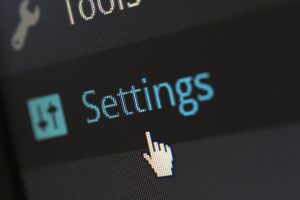 One of the advantages of Joomla is its offering of numerous resources, most of which are free. Joomla's extensions, plugins, themes and templates, as well as their easy setup, makes for an uncomplicated website building process for non-developers. If you do run into any issues, Joomla has a stellar multilingual community of knowledgeable developers to help answer any questions along the way.
Another pro in working with Joomla is its ability to help your website with Search Engine Optimization. Within its content publisher, Joomla features a Meta Description and Keywords tool to optimize the page for targeted keywords. Joomla also has a plugin to further help with content SEO called EFSEO, however it does not compare to WordPress' Yoast SEO plugin.
When choosing a content management system, you also want to consider the speed of your website. Speed is a critical ranking factor and if you're trying to get your website to the top of page one of the search engine results, Joomla may not be the way to go. Joomla's slow site speeds may result in high bounce rates which will harm the sites overall performance. Again, WordPress wins this race, so to speak.
Although Joomla has its fair share of advantages, when you look at it from a Joomla vs WordPress standpoint, it's hard to ignore the handful of drawbacks. If you're building a new website, our recommendation would always be WordPress. If you already have a Joomla website, don't be discouraged. You have a lot of great tools at your disposal and with the help of an experienced Detroit developer or agency such as Stone or Detroit Website Design, you can implement thoughtful strategies to make your Joomla website work for your business.