7 Easy SEO Tips For The Holiday Season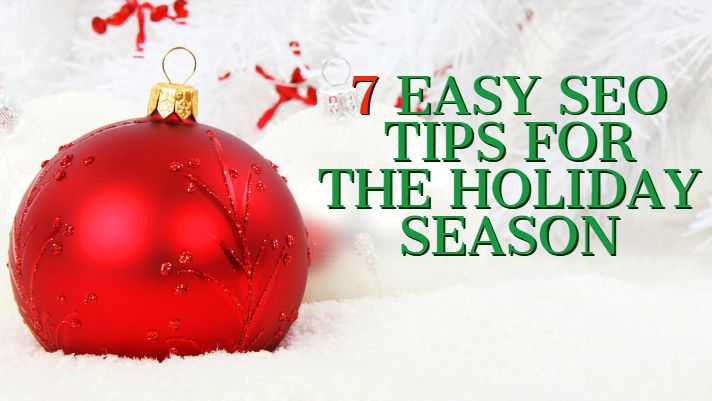 The holiday season is upon us! It's that time of year where people take to the web and begin purchasing gifts for friends, family and loved ones! We want to make sure you get the traffic you deserve during the online holiday shopping spree. Our ecommerce SEO tips for the holiday season will help your online ranking and will drive traffic to your website ensuring you make the most of the holiday shopping season. Even if you don't have a shopping cart on your site you can follow these tips to create a successful holiday SEO strategy:
1. Start Your Holiday SEO Strategy Early
Start your holiday SEO strategy before the start of the holiday shopping season.
Customers have been starting their holiday shopping earlier and earlier each year. In 2015, 48% of holiday shoppers began their holiday shopping on or before Cyber Monday.
Clearly starting in November isn't even enough time thanks to shopping holiday's like Black Friday and Cyber Monday. Each year there has been record-breaking numbers in online sales. Start your SEO strategy earlier to maximize the possibility of getting your content and products in front of consumers before the holiday shopping season starts.
Even posting content during the month of November could have no effect on your website's SEO. It can take weeks for a Googlebot to scan your website. Plan your SEO strategy early. Perfect your keywords, advertisements, backlinks and title tags well beforehand.
Studies show that publishing your content 45 days in advance can result in your content being included in 90% of holiday traffic.
2. Use Holiday Related Keywords
Using holiday keywords in your content play a large part in having a successful SEO campaign during the holiday season.
Do your research and find what holiday keyword phrases your customers are using when searching for the perfect gift. Google Trends is a tool that can you can use year-round to help with seasonal SEO. It can give you insight on trending topics as well as product information.
Businesses have been using holiday and Christmas keywords to attract customers to their website for online holiday shopping. It is an effective tactic that will help customers find your business and will drive traffic to your website.
3. Optimize Your Mobile and Website Speed
Mobile phones make online holiday shopping easier for everyone. Smartphones play a huge role in holiday shopping each year. Whether a customer is buying directly off the mobile site or researching a product in store, you need to have your site ready for mobile shoppers.
Optimize and update your company's mobile site for the holiday season.
Website speed is a factor in whether or not you get the sale. Impatient customers will leave your site because of slow load speed, resulting in a low conversion rate for your website.
Go through your website and optimize for speed. Fix any content that could be slowing your web pages' load time. A quick fix to increase your load speed is to optimize or compress any large images that appear on the page. Use AMP if possible.
4. Create Special Holiday Landing Pages
Creating landing pages specific for the holidays can increase your website SEO. Having a category page that is optimized for specific search queries related to Black Friday and Cyber Monday, increases the chance of more traffic be driven to your website.
This doesn't just apply to Black Friday and Cyber Monday. Creating holiday pages early can communicate with your customers the deals you have coming up later in the holiday season, encouraging potential buyers to sign up for your mailing list. You can then use the sign ups to re-target your customers through other eCommerce channels.
When you optimize a product page for holiday related search queries you will have a greater chance of increasing organic traffic to your website.
5. Use the Power of Social Media
If you have an eCommerce website you're probably familiar with the power of social media.
What you might not know is the power social media has during the holiday season. Get your product in front of customers. During the holiday season boost your Facebook postings. Get as much valuable content out in front of consumers as you can.
Having people re-share your posts and add your products to their wish-list will impact your sales.
Create content that is valuable and informative. Some of the best content you can post are your holiday gift guides. Gift guides encourage social shares because people use them to convey with families and friends Christmas gifts ideas.
6. Update Past Posts and Content
The holiday season is the perfect time to revamp your old content. As more people take to the internet to do their online shopping, the better the opportunity you have for getting your name and content in front of them.
Using tools like Google Search Console, will help you see where you can improve your visibility.
Sort by impressions and see which search queries get the most impressions but rank just outside of the 10th position.
Adding these phrases or keywords to your older content are quick solutions for increasing your visibility and SEO rank during the holiday season.
Even updating small aspects of your website such as title tags, meta descriptions, images or blogs will help increase your visibility. Alter content so it consists of your most searched queries.
7. Utilize Holiday Gift Guides
Gift guides make buying gifts easier for consumers. If you're not familiar with a gift guide you will be surprised to know you probably scroll past one each day. A gift guide is a collection of related products that share some sort of relationship. For example, a "video game" gift guide would consist of multiple products pertaining to video games. A "father" gift guide would consist of products that dads would enjoy, such as BBQ equipment.
If you have created gift guides in the past, go back and update them to relate to the current year. For example, a "Mom's Gift Guide for 2017" can easily be changed and reused as "Mom's Gift Guide for 2018." It's worth noting that most gift guides can be used for more than just one holiday.
There is a spike in gift guide searches during the holiday season and having your own can increase your website's visibility. Gift Guides also encourage social sharing as people save and send guides as references for potential gifts.
Holiday SEO Strategy Summary
Your online store should thrive during the holiday season. Follow these tips and apply them to your holiday SEO strategy this upcoming season. Implement these seven holiday SEO tips and watch your retail sales soar.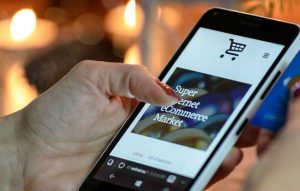 Start Your Holiday SEO Strategy Early
Use Holiday Related Keywords
Optimize Your Mobile and Website Speed
Create Special Holiday Landing Pages
Use the Power of Social Media
Update Past Posts and Content
Utilize Holiday Gift Guides