eCommerce Questions To Ask Before Hiring Designer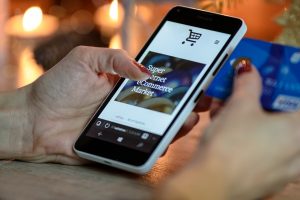 eCommerce Shopping Cart build? Cart redesign? There are several very important considerations to make before hiring an eCommerce website design company. If you don't make the best choices for your project in advance, you will be stuck with your bad decision forever… or at least until you blow up the new site that you ordered and start all over. Sounds drastic? It is.
We have been building eCommerce sites for nearly 20 years. We have a big depth of experience to get you what you want and at a fair price in 90 to 120 days… if you keep your end of the bargain! This puts us in an excellent position to provide you with valuable information in choosing an eCommerce website design company.
So let's explore your decision making process. Here are the questions to ask yourself first, and then your prospective eCommerce shopping cart builder:
How differently does my cart need to function?
This is VERY important because if you choose one of the large templated eCommerce design companies like BigCommerce, Volusion, 3dcart or Shopify to name a few, you will be relegated to their design… and their platform. Even changes as simple as offering sample products or creating brand-specific pages can be hampered by inflexible platforms. Now they have thousands of customers, so it works for some companies, but it may, or may not, be the answer for you.

Tech Support?
Normally this would be one of the last considerations, but not for eCommerce. There are way too many "moving parts." You'll want a direct line to a specialist, and not just any specialist, but someone you work with regularly. It saves you time and peace of mind. As our techs tell our clients, "we answer our phones." Sounds pretty basic, but ask your prospective firms if they do it.

24/7 Service?
Are they US-based and offer around the clock support? If your site is doing tens of thousands of dollars in business an hour, when it goes down you're not making any money. You need top support… all the time.

Site Hierarchy Mapped?
Knowing how you will structure your site—what categories will need to go into the navigation, which products will go in which categories, how you will manage your brands pages, etc.—and having a clear vision to present to your eCommerce developer will help ensure your site gets off on the right SEO foot from day 1 and hits the ground running.

What is the eCommerce company's depth of experience?
Take a look at their past work in their portfolio. How similar is what they have done before to what you are looking to do? Do they understand and get it, or will they need to spend time learning? Clearly you don't want to pay for their techs to learn on your time.

Do they understand SEO as well as eCommerce?
We're amazed at the majority of eCommerce developers who are oblivious to SEO. What a mistake. The site will need to rank organically or you'll have to rely on buying Google and Facebook ads forever. SEOing an eCommerce site is an art. Make sure that they can do it and get an example of sites that they have built, and then Google them to check on page rank. There are no secrets in SEO.

Site Speed.
This is one of the top ranking factors at Google. Where will the developers host the site? Is there backup? How do their other sites perform on mobile? If you will have to host with them, check the site speed on one of their current sites that they built and host.

Payments.
Is there an ongoing monthly fee for the site software (SaaS)? What will happen if you want to discontinue paying the fee? Will the site go down? Can the site be easily moved, including product, customer, and order information? Do you own the site after you've stopped paying? Will you even be able to maintain control of your domain or will you start entirely from scratch?

What kind of content management system (CMS) does it have?
Will you and your staff easily be able to add and remove products, edit pages, or add blog entries? Clearly this is paramount, so explore and test the CMS that they are proposing.

Talent level of people who will be working on your eCommerce site.
Will the site be built in the US? Who will be building it? What other sites have they built? If you are using a SaaS platform (BigCommerce, Volusion, etc.), will they develop additional features you may require or will you have to contract other developers? All fair questions. All important questions.
I know that you see a lot of lists on the internet and maybe take some with a grain of salt. Well, do not take this one at face value, or do so at your detriment. Check off every recommendation and all of the sub-recommendations. All are very important and critical to buying and building an efficient shopping cart that will serve you well for years. Good luck!
[do_widget id=grp_widget-2]