Should I Hire a Website Designer?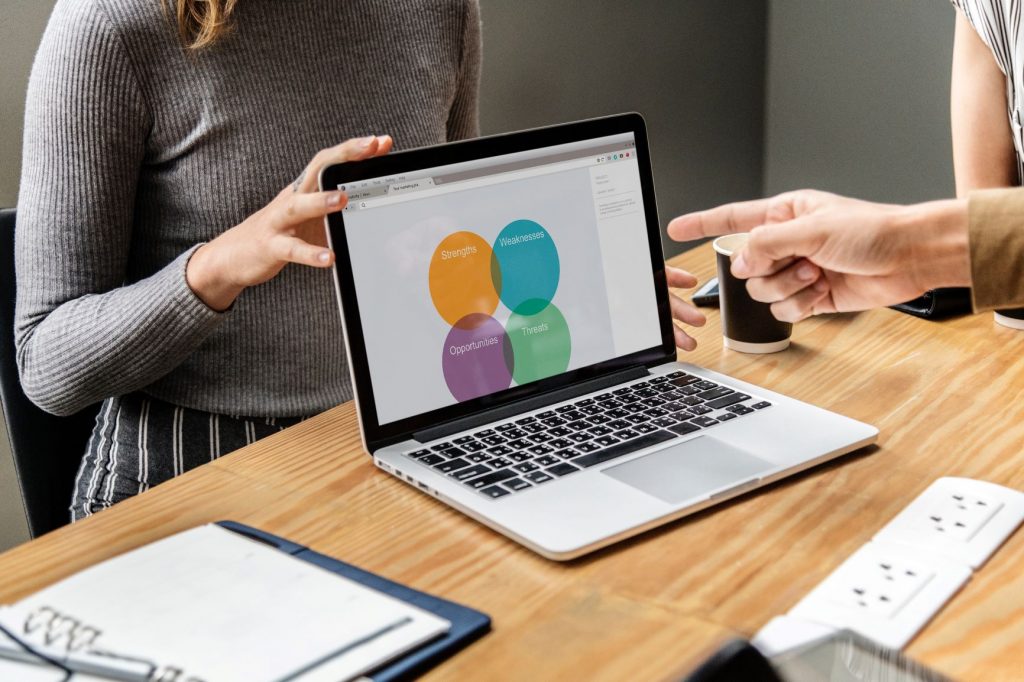 Quick Read
Companies are able to help build an appealing website that helps generate sales and make your business found on search engines using:
SEO, website design and eCommerce skillsets to provide a quality user experience
Staff with years of experience
Access to top tools and in the industry including ahrefs, Grammarly, SEMrush
A track record of building lead-generation machines
Hiring out your website to a professional will free time and energy while also making your site perform more efficiently. Before hiring a company or a single designer, consider:
The goals of your website: eCommerce, lead generation, providing information
What does the designer/company do that can best benefit your business?
The example of the past work of the company or designer you're considering
Building a website is a complex task. 
It's nearly impossible to grow a business without being online these days. Approximately 97% of consumers learn more about a company online more than anywhere else —  that's a lot of people. 
There is a difference between simply building a site and building a site that sells. If you're not found on page one of Google in a search, your site is likely not generating sales. 
But, how do you create an engaging online experience for users to not only lead them to your site but keep them there? Not only do you now own a DIY website, but they require extra time and energy to conduct the extensive research required to learn how to create a website and understand the ins-and-outs of SEO web design. They can only take you so far down the sales funnel.
Website Design Company Benefits

If you are a business owner, manager or help run an organization, chances are you have a lot of different tasks on your agenda on a daily basis. Or, perhaps you're an entrepreneur just starting your own venture.
 Whatever your website needs may be, you most likely have other duties only you can perform. Hiring a website designer or agency will help free your time and mind so you can focus on other functions of your business.
A website design company has resources a business owner may not have, such as:
Skilled staff

. Web designers have made a career of learning and researching the best SEO and user experience tricks and trends that keep users coming back to a site.

Time

. A website design company exists to design websites and build platforms to help businesses generate sales. An experienced team has the skills to expedite the website design process.

Experience

. Website design companies have witnessed the various changes and patterns developed over the years. They know what works, what doesn't, and how to create a custom web design for you that also meets the needs of search engines and consumers.
What to Look for When Hiring a Website Design Company
When hiring a website designer, it's best to first determine what you are looking for. Are you looking to generate leads for a business or simply gain awareness for a cause or organization? 
SEO web design company

. If you are looking to be found through search engines like Google or Bing, you may want to consider an agency that specializes in search engine optimization (SEO) website design. Making an SEO-friendly website helps search engines to crawl through information on a site more easily and efficiently to best understand what it has to offer for consumers.

eCommerce website design

. E-commerce design requires an understanding of sales and buyer experience. A professional web design company that is experienced with eCommerce will have the ability to build a platform that is simple and resourceful for both the buyer and the seller. If you're looking for sales on your site, you will want to create a space that inspires consumers to continue shopping.

Website development vs. design

. While website design refers to the layout and aesthetics of a site, web developers build the actual site structure. Before hiring an agency, consider if you need a website built and developed or if you are seeking just a creative design for the pages. Both areas are critical to creating a usable, captivating website, but some companies focus primarily on design rather than development.
What to Know Before Hiring a Professional Website Design Company
Let's say you have narrowed down a few prospective web design agencies to build or redesign your company or organization's site. In order to choose the best designer for your site, have a clear goal in mind. It helps to know what you expect from your site, too, so that you can compare the work between other companies to get a sense of their style and techniques.
Here are some questions to ask before hiring a company or a single designer:
What is your budget?

What do you want your site to accomplish?

What is your deadline, and is the company/designer able to meet this?

Are you looking for other marketing services?

Do your perspective companies have design projects or portfolios available as examples of work?

What do the reviews say?

Do they have an office?

Will They be around to help fix future issues on the site?
The Bottom Line
If you are wondering whether or not you should hire a professional website design company or designer, weigh the pros and cons. If you do not have experience in website design or online user experience, it is probably more time-efficient and beneficial to your business to put your site in the hands of an expert. This will help your site to succeed and get ranked on search engines.