Top eCommerce Platforms For Selling On Facebook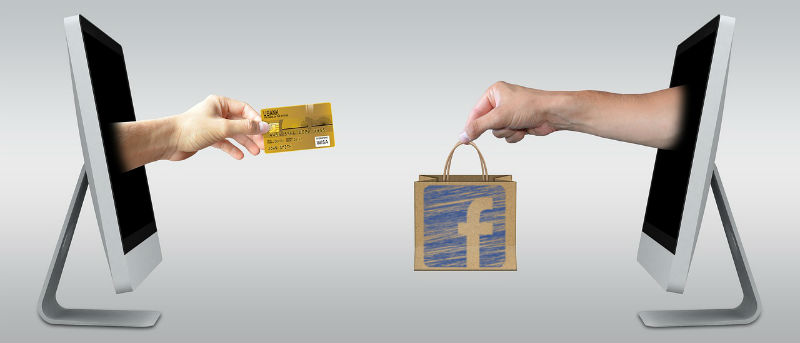 In today's digital landscape, there are countless ways to promote and sell your product. However, there's no denying the importance and popularity of Facebook. Most Metro Detroit businesses are at least on the social media platform, but not as many are using Facebook marketing for eCommerce sales.
The number of users on Facebook is only going up. Now, the Facebook Marketplace has become a main area of purchasing from both individuals and businesses. Finding the right eCommerce solution for your company is very important. There are many options and services available.
Some make it very simple and automatically sync your website to your Facebook page. Others give you plenty of tools to customize and set up your Facebook shop section exactly how you want. We will break down what we believe are some of the best eCommerce for Facebook and give you an extensive eCommerce platforms comparison.
Below, we will dive in and show you the similarities and differences between each eCommerce business and what their platforms offer.

Shopify
Shopify is an easy eCommerce platform that makes the Facebook eCommerce integration very simple for businesses. With Shopify, you will have a fully integrated Facebook shop that automatically syncs to your account. That means you can add all your products with just 1 click. It will add all the details and images that are on your own online store. It updates your inventory as items are being sold. Unlike many other platforms, Shopify allows customers to complete their checkout without ever leaving Facebook. A user-friendly experience is usually a profitable one.
A recent feature that Shopify added is their Messenger chat support. Here, customers can buy products through chat and check their order status as they please. Shopify prides itself on its user friendliness and integration abilities. Many of that comes in the form of separate apps available on Shopify (free and paid). You can accessorize your page to your liking with SEO features and options for competitions and coupons. With their higher tiered plans, you can even get Facebook shopping cart abandonment recovery. Prices start at $29 + additional fees per month and range up to $179.

ShopTab
Used by large corporations such as Coca-Cola and Fiji Water, ShopTab has come to prominence for its usability. It only takes 15 minutes to install and set up and is a simple-to-integrate solution for its users. You can manually enter your products or upload them via a product feed. ShopTab has free and simple promotional tools and flexible checkout options. It gives companies the ability to customize their Facebook shop in many ways.
Choose which products you want to be featured on the home page. Require customers to like your page before being able to shop ("Like Gate"). It features mobile store functionalities, promotions, discount codes and analytics reporting. Unlike Shopify, ShopTab is a standalone Facebook shopping cart app and is much more affordable. Prices range from $10 per month to $20 depending on the services you want and number of products you need to list (up to 5,000).

Ecwid
As one of the larger Facebook eCommerce apps, Ecwid offers one of the more useful free plans. It offers users access to its core functions for up to 10 products. For stores with limited merchandise or individuals who have niche services, this is the perfect starting point for your Facebook shop. It has many features including coupons, unlimited bandwidth and cloud-based technology.
Ecwid is even integrated with a variety of shipping services including UPS, FedEx, USPS and DHL. You can upgrade your service for more functions and products starting at $15 per month for 100 products. That price ranges up to their plan for $99 per month that allows you to list an unlimited number of products.

BigCommerce
The BigCommerce Facebook app easily connects your sites catalog to your Facebook store. It has dynamic advertising options and a mobile-friendly interface. The big plus for BigCommerce is that owners have access to Facebook Pages. That means shops can engage with audiences in Facebook Marketplace. It helps ensure that your business is getting matched with the right people.
US customers can take advantage of the Facebook check-out so they never have to leave the site or be redirected. But be warned: if there are items that are in your store but only accessible to certain customers, you cannot deactivate these products in Facebook.
The Facebook commerce feature comes with all the BigCommerce packages, which start at $29.99 per month.

Beetailer
Used by companies like EA Sports and Red Bull, Beetailer connects your existing store to Facebook. It does not connect to every platform like many of the other apps, but it still belongs on the list. It offers promotion options, product posting schedules and analytics. Users and shoppers are incentivized to share purchases and mention your store. Beetailer also offers a Facebook Comment Integration that features your Facebook store comments on your site.
Beetailer does have a free service that allows you to run one store with up to 30 products. Paid plans start at $40 per month with the premium account being $80.

StoreYa
Described more as a Facebook page for eCommerce business, StoreYa is only integrated with certain platforms. Nevertheless, they create one of the more attractive and efficient storefronts on Facebook. It has many good marketing tools to offer. Users will experience coupon pop-ups when browsing your page, group-on deals and scratch off games to win prizes.
StoreYa has a free option that offers enough to get many small businesses off the ground. It lets you import 20 products to your page and gives you access to the coupon pop-up feature. From there, prices start at $9.99 per month for 500 products. The max plan is $69.99 per month and allows 10,000 products.