Have you decided to launch an online store and are considering working with WooCommerce? We all know how easy it is to get overwhelmed by the countless eCommerce options and the often overly complicated technical details which accompany them. Working with WooCommerce is very straightforward once you begin to get accustomed to the variety of features it offers. At the most basic level WooCommerce is an extremely user friendly WordPress based eCommerce plugin which makes it very easy to get started building that store you have always wanted.
Perhaps you are a retailer selling clothing with items whose prices vary depending on size, color or fabric. Or maybe you are a cosmetics retailer selling wholesale products, or even a musician or writer selling digital downloads. WooCommerce gives you so many options to work with that all of the scenarios above and more can be set up in a straightforward and user friendly manner so that your customers are guided simply and easily through the purchasing process.
But before we go any deeper, let's take a step back and cover some of the basics of the plugin for all of you interested in getting started working with WooCommerce.
What is WooCommerce?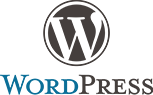 WooCommerce is a WordPress based (i.e. in order to use WooCommerce you must have a site built with WordPress) eCommerce plugin which allows individuals to sell products online.
WooCommerce is highly flexible and has more than 400 official extensions which you can choose from to enhance your eCommerce store.
Endlessly customizable and works with countless themes, meaning the only limit to your eCommerce stores design is your imagination.
It is "open development" software which means its source code is under an open-source license and is available for the public to study, change, and improve its design.
Why should I consider working with WooCommerce?
Did we mention that WooCommerce is free? As if it's ease of use, flexibility with a wide range of products, and compatibility with countless themes weren't enough, it is in fact completely free to download and use. These factors among others make it one of the most popular eCommerce solutions, powering 28% of the worlds eCommerce stores.
WooCommerce makes the entire process very user friendly: from the initial store design, adding products, customizing the checkout cart, and setting up payment solutions. WooCommerce offers a wide variety of options for you from start to finish.
What Are Some Popular Alternatives to WooCommerce?
Still not quite sure if you are ready to work with WooCommerce? Maybe your site was built with a CMS other than WordPress? There are many other popular eCommerce platforms. Some of the most well known include BigCommerce, Shopify and Magento. Detroit Website Design works with various clients using WooCommerce, BigCommerce, Magento and more. Each platform has their advantages and disadvantages. Ultimately it is up to you to decide what the best solution for your business will be.
Another very important thing to consider is optimizing your eCommerce website shopping cart. Many businesses have incredible stores but little to no traffic resulting in a lack of sales. Consider taking a look at Detroit Website Design's guide to the best practices of optimizing an eCommerce website shopping cart.
Good luck and feel free to reach out to Detroit Website Design if you are interested in either getting started on either a new eCommerce site build or improving your existing eCommerce store. We have years of experience working with WooCommerce and are here to help!
[do_widget id=grp_widget-2]